Expandable Lumbar
Interbody Fusion System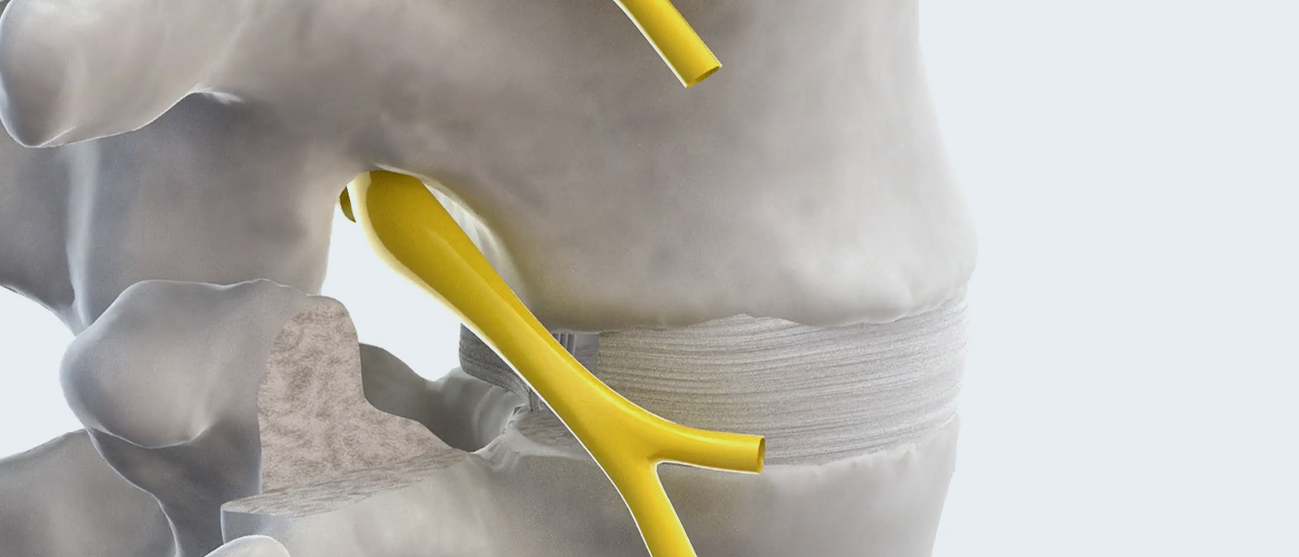 FlareHawk9™ is a multidirectional expandable lumbar fusion device, featuring Accelus' innovative Adaptive Geometry™, that can be inserted at a low profile of 7mm or 9mm tall by 9mm wide before expanding up to 14mm tall and 14mm wide. With FlareHawk9, advantages formerly exclusive to either expandable or monolithic devices are united for the first time.

FlareHawk Retrospective Data
Bidirectional Expandable Technology for Transforaminal or Posterior Lumbar Interbody Fusion: A Retrospective Analysis of Safety and Performance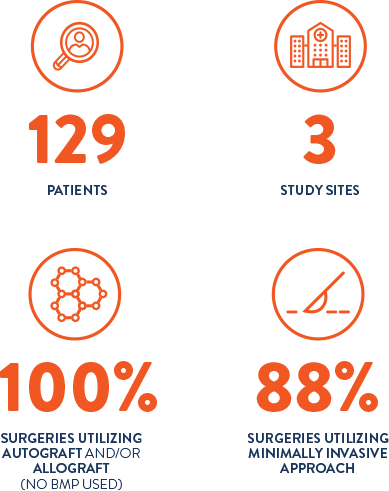 *Cage subsidence defined as an overlap between the vertebral endplates and the device exceeding 25% of the device height. **Device migration was defined as displacement of the device relative to the position within intra-operative or immediate post-operative images. Analysis of that case revealed that the patient went on to fuse and did not require reoperation.
Domagoj Coric, Raphael R. Roybal, Mark Grubb, Vincent Rossi, Alex K. Yu, Isaac R. Swink, Jason Long, Boyle C. Cheng and Jason A. Inzana in International Journal of Spine Surgery October 2020, 7123; DOI: https://doi.org/10.14444/7123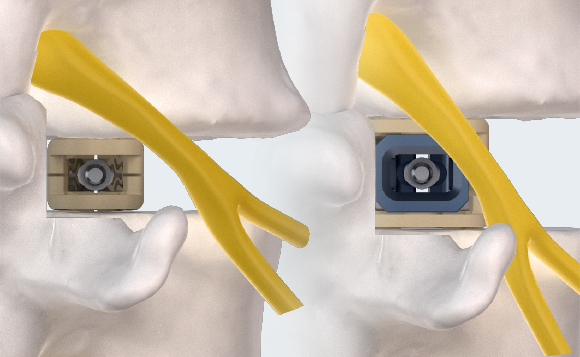 MINIMAL INSERTION PROFILE
Small profile designed to minimize neural retraction during implant insertion.
MULTIDIRECTIONAL EXPANSION
Adaptive Geometry technology delivers expansion in width (starting at 9mm, expanding to 14mm), height (starting at 7 or 9mm, expanding up to 14mm), and lordosis (0°, 6°, 9° and 15°). Controlled in-situ multiplanar expansion is designed to reduce subsidence, restore foraminal height, and re-establish sagittal balance.
Open architecture allows for continuous graft delivery through the implant and into the disc space. Graft volume is only restricted by the volume of disc removed. Post-pack graft delivery after expansion to maximize graft volume in and through the cage.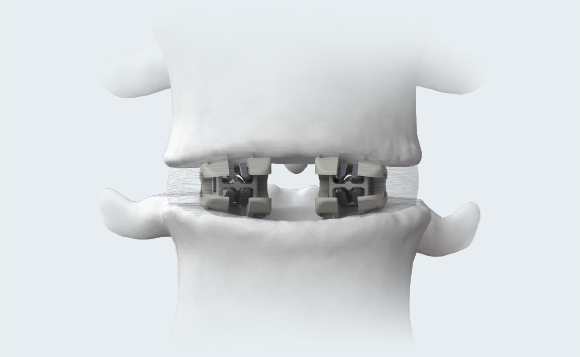 The open-architecture of the cages conforms to individual patients' endplate topography. Naturally occuring deformation of multimaterial bi-directional cage may increase the bone-implant interface's surface area and better distribute the load across the endplate.
INDICATIONS FOR USE/INTENDED USE
The FlareHawk Interbody Fusion System is indicated for spinal intervertebral body fusion with autogenous bone graft and/or allogeneic bone graft composed of cancellous and/or corticocancellous bone in skeletally mature individuals with degenerative disc disease (DDD) at one or two contiguous levels from L2 to S1, following discectomy. DDD is defined as discogenic back pain with degeneration of the disc confirmed by history and radiographic studies. These patients should have at least six (6) months of non-operative treatment. Additionally, these patients may have up to Grade 1 spondylolisthesis or retrolisthesis at the involved level(s). FlareHawk system spacers are intended to be used with supplemental fixation instrumentation, which has been cleared for use in the lumbar spine. Refer to the FlareHawk Interbody Fusion System Instructions for Use for full prescribing information.
1. Cheng BC, Swink I, Yusufbekov R, Birgelen M, Ferrara L, Coric D. Current Concepts of Contemporary Expandable Lumbar Interbody Fusion Cage Designs, Part 2: Feasibility Assessment of an Endplate Conforming Bidirectional Expandable Interbody Cage. Int J Spine Surg. 2020 Dec;14(s3):S68-S74. doi: 10.14444/7129. Epub 2020 Oct 29. PMID: 33122178; PMCID: PMC7735472.
Additional Procedure Solutions