One System for Every Approach
Available in Open, Cortical, and MIS sets, The LineSider® Spinal System is designed to give the surgeon versatility in their surgical approach, along with the ability to customize their construct to best address the patient's anatomy and pathology.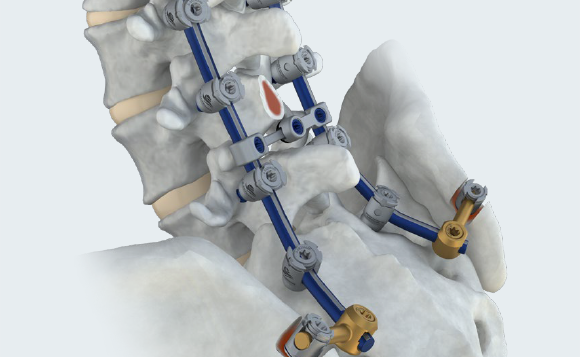 Robust implants and instrumentation to address complex pathology.
Modular tulip heads with slim profile and low height to facilitate a mid-line approach.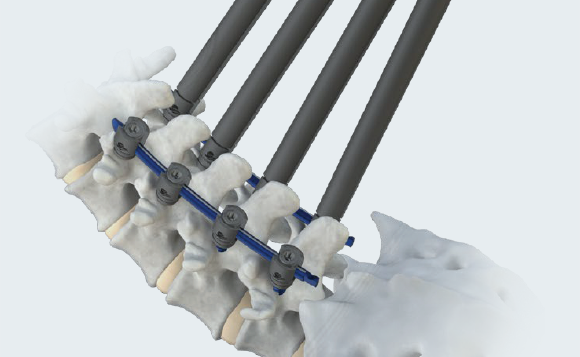 Elegant design optimized for a seamless percutaneous approach.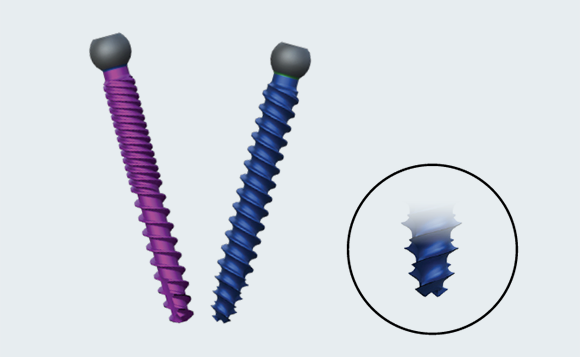 Dual-lead thread for accelerated insertion. Dual-to-quad lead thread for additional cortical purchase. Proprietary tip designed to facilitate an immediate bite and to avoid drilling and tapping.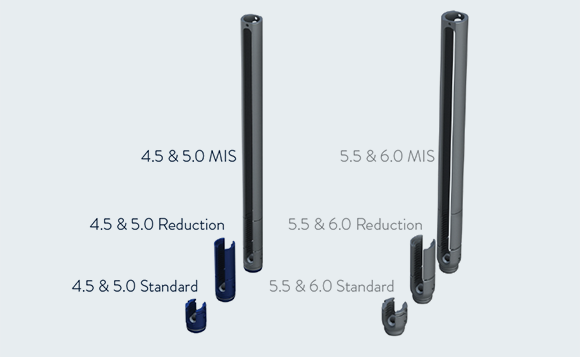 Six modular tulip heads capable of capturing a multitude of rod options. Designed to accommodate one universal shank size for system versatility.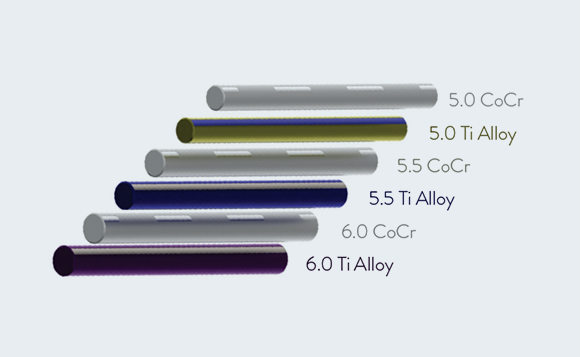 Rods available in titanium alloy and CoCr. Rods are color-coded for easy identification and have linear indicators for reference.
INDICATIONS FOR USE/INTENDED USE
LineSider® Spinal System, with or without MIS instrumentation, is intended for posterior, non-cervical fixation in skeletally mature patients as an adjunct to fusion for the following indications: degenerative disc disease (defined as back pain of discogenic origin with degeneration of the disc confirmed by history and radiographic studies); spondylolisthesis; trauma (i.e. fracture or dislocation); spinal stenosis; curvatures (i.e., scoliosis, kyphosis and/or lordosis); tumor; pseudarthrosis; and/or failed previous fusion.
When used for posterior non-cervical pedicle screw fixation in pediatric patients, LineSider Spinal System implants are indicated as an adjunct to fusion to treat progressive spinal deformities (i.e., scoliosis, kyphosis, or lordosis) including idiopathic scoliosis, neuromuscular scoliosis, and congenital scoliosis. Additionally, LineSider Spinal System is intended to treat pediatric patients diagnosed with the following conditions: spondylolisthesis/spondylolysis; fracture caused by tumor and/or trauma. LineSider Spinal System is intended to be used with autograft and/or allograft. Pediatric pedicle screw fixation is limited to a posterior approach.
Refer to the LineSider Spinal System Instructions for Use (IFU) for a complete listing of indications, contraindications, warnings, and precautions.
Additional Procedure Solutions