Navigation & Robotic
Targeting for Spine Surgery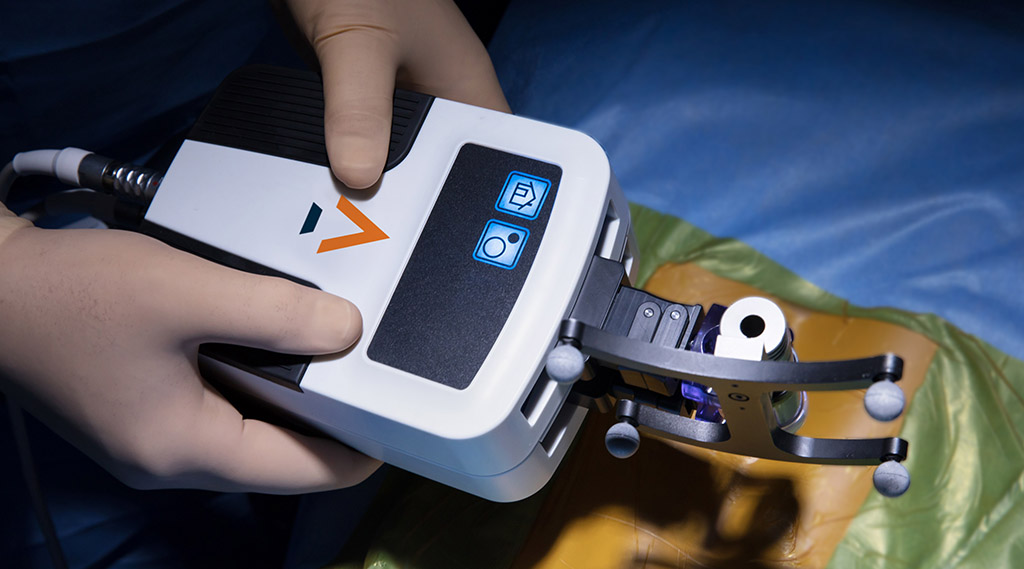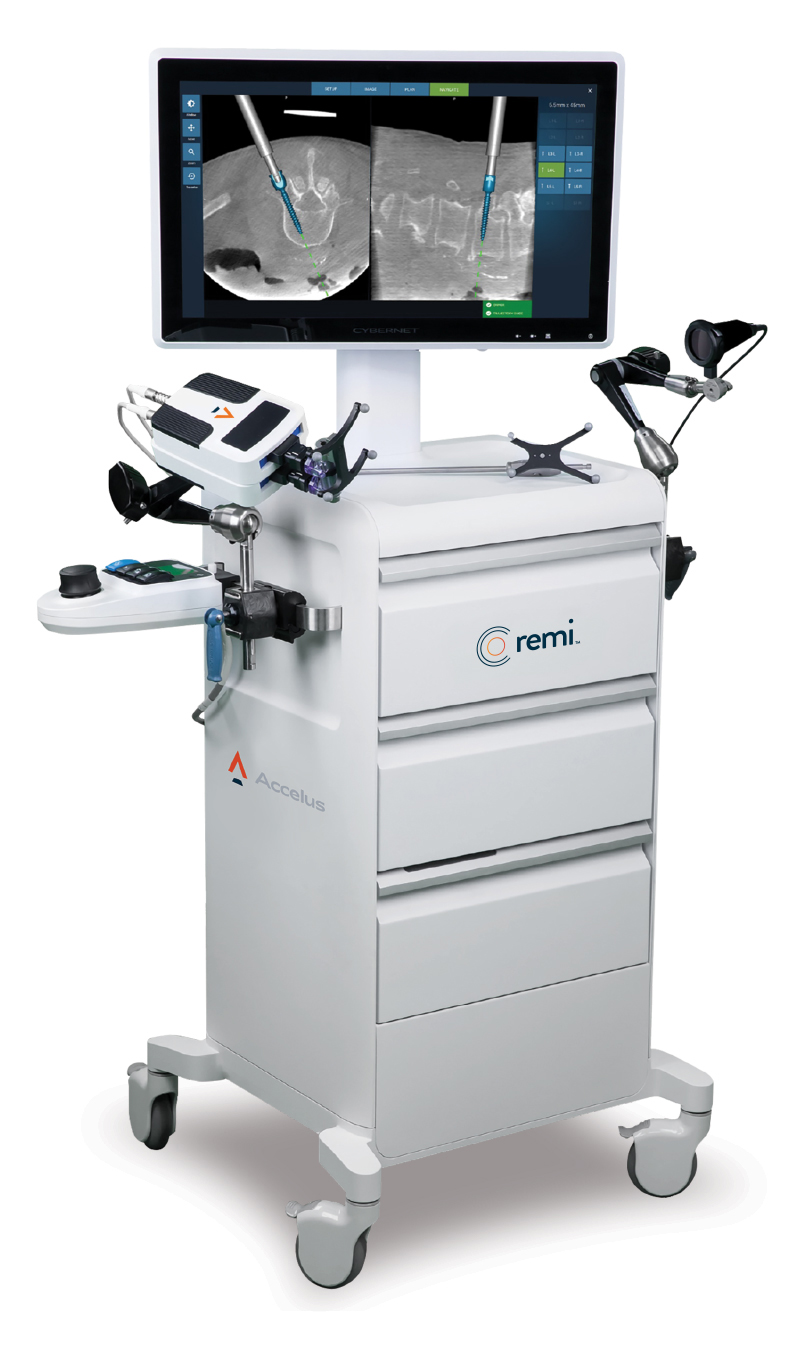 Accelus is proud to introduce REMI, a navigated robotic targeting system for spine surgery that is redefining the robotic market. By offering a simplified workflow, the system increases operating room and procedural efficiencies with its reduced setup and teardown times, enhanced line of sight, and surgeon-centric software.  
Optimized for daily use, the system has a small 30″ x 30″ footprint, integrated cleaning and storage, and price that is a fraction of the cost today's commonly used spine robotic systems
Cost-effective without compromise.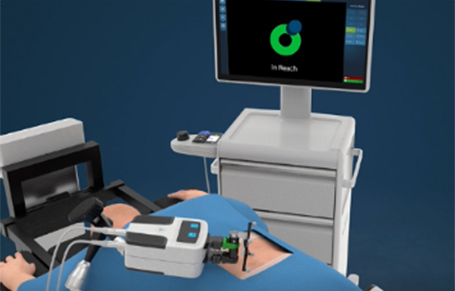 The robot arm and targeting module facilitates fast, semi-automatic positioning to increase efficiency and surgeon control. Lightweight without compromising rigidity or accuracy.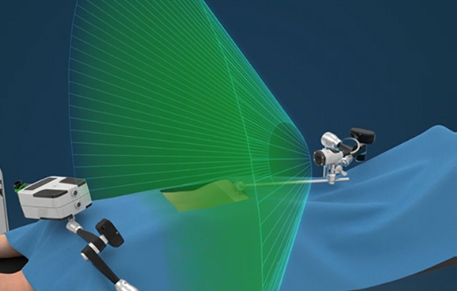 LIGHTWEIGHT NEARFIELD CAMERA
The camera position minimizes line of sight constraints. The wide-angle camera enables close positioning while tracking instruments with a broader range than conventional systems.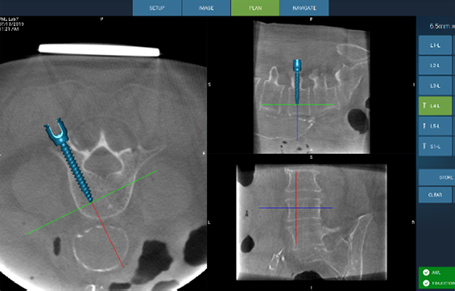 Constructed around spine surgery workflows. System intelligence anticipates next actions to enhance ease-of-use.
INDICATIONS FOR USE/INTENDED USE
The Remi Robotic Navigation System is intended for use as an aid for precisely locating anatomical structures and for the spatial positioning and orientation of a tool holder or Guide Tube to be used by surgeons for navigating and/or guiding compatible surgical instruments in open or percutaneous spinal procedures in reference to rigid patient anatomy and fiducials that can be identified on an O-arm scan. The Remi Robotic Navigation System is indicated for assisting the surgeon in placing pedicle screws in vertebrae in the posterior lumbar region (LI-S1). The system is designed for lumbar pedicle screw placement with the patient in the prone position and is compatible with the LineSider Pedicle Spinal System. Refer to the Remi Robotic Navigation System User Manual/Instructions for Use for complete use/prescribing information.
Additional Procedure Solutions