expandable spinal implant innovation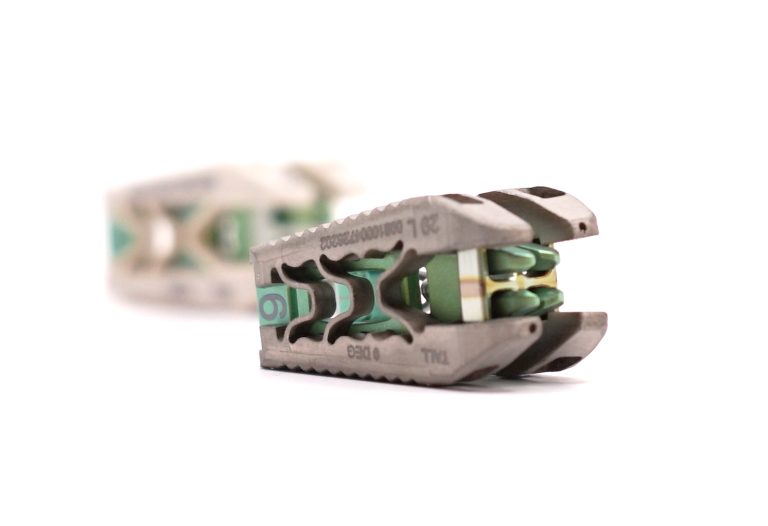 FLAREHAWK INTERBODY FUSION SYSTEM
REDEFINING EXPANDABLE CAGES
FlareHawk™ utilizes Adaptive Geometry™ to expand simultaneously in width, height, and lordosis after traversing the neural corridor with a small profile. Once expanded, the conformable footprint is designed to reduce subsidence, restore foraminal height, and reestablish sagittal balance.
TORO LATERAL INTERBODY FUSION SYSTEM
Toro-L is a biplanar-expandable lateral implant. By first expanding in width before seamlessly transitioning to lifting in height, Toro-L is designed to minimize endplate violation and subsidence. Its minimal 14mm-wide insertion profile is designed to minimize the need for neural retraction.

ONE SYSTEM FOR EVERY APPROACH
Available in Open, Cortical, and MIS sets, the LineSider® Spinal System is designed to give the surgeon versatility in their surgical approach, along with the ability to customize their construct to best address the patient's anatomy and pathology.
BioNest Cortical Fibers are an allograft comprised of finely machined demineralized bone matrix (DBM) cortical fibers. Simply hydrate and deliver to the surgical site through a graft funnel.
GLOBAL ADOPTION OF ADAPTIVE GEOMETRY
SPONDYLOLISTHESIS
IN FORMER U.S. MARINE PARA JUMPER
The FlareHawk Interbody Fusion System provided Dr. Vasan with intraoperative implant selection flexibility to give the patient the largest footprint possible based upon the neural and bony anatomy at the level. The patient reported a marked reduction in back and leg pain in the immediate post-operative period.
ACCELUS
Clinical Education
SUBSCRIBE TO OUR NEWSLETTER